Smart City & Home
Digitally transforming cities is driven by a desire to make them more liveable and citizen centric. Our Chameleon platform can be deployed to assist in a number of functions, including road damage detection, road user identification to deliver modal shift and congestion management to deliver alerts.
Highway/Sidewalk Maintenance
Use Cases
Detecting damaged roads and pavements
Identifying still water areas
Worn road marking detection
Discarded object detection
Damaged sign detection
Chameleon Benefits
Recording street damage can be time consuming and cause congestion. Creating scenes and scenarios in Chameleon avoids this problem and can then be repeated multiple times varying lighting and weather conditions to ensure the network is generalized
Some use cases (e.g. worn road markings, discarded items) may not be regular events so creating sufficient training data in the real world can be challenging. Easy to do in Chameleon
Use Cases
Managing areas such as car parks, parks and sports grounds can be as important as managing the interior of buildings, for example
Congestion management
Incident identification
Customer support
Lost equipment
Chameleon Benefits
Multiple cameras with differing camera parameters (field of view / sensor size / saturation / noise etc) can be easily inserted to represent the different camera types/positions/heights used
Scenarios can be automatically re-run with different lighting and weather conditions to create a large training datasets
Often events are safer to create & repeat in Chameleon than in the real world
Use Cases
Robotics control
Lost object detection e.g. glasses/TV remote
Perimeter management
Accidents
Access Control
Pet monitoring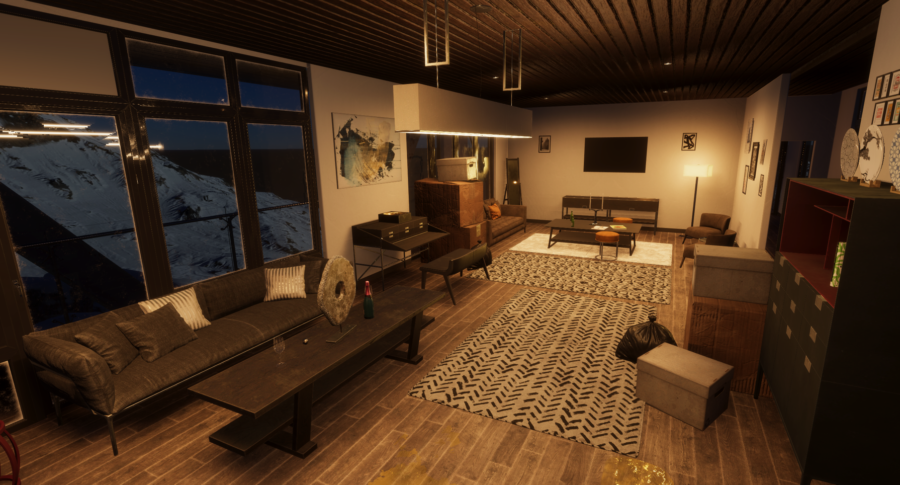 Chameleon Benefits
The Chameleon platform exposes an external control API allowing the simulator to be guided by an external application, useful for robotics.
Configurable semantic rooms available Q1 2023 allowing huge variations in room configurations and intra room navigation
Lighting and time of day fully controllable to ensure generalization across multiple environments
Procedural generation of floor and wall textures enables massive variations in images, good for generalisation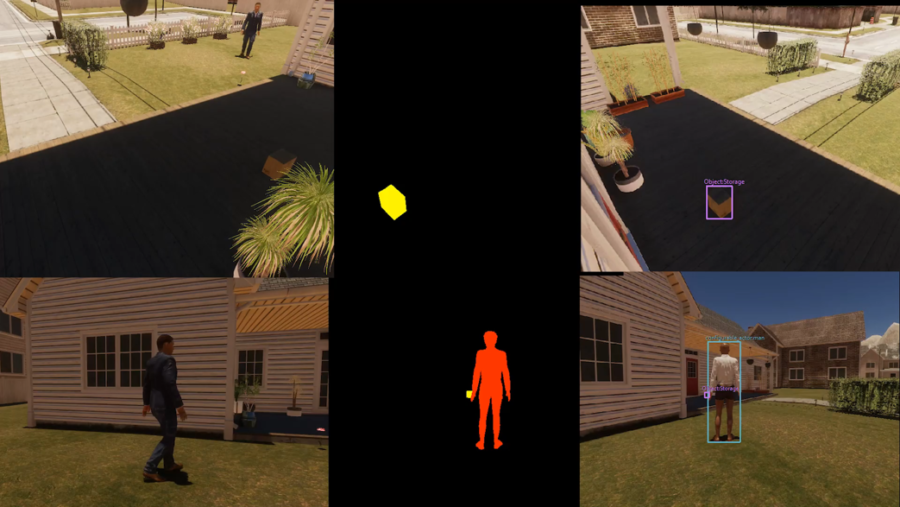 Use Cases
Delivery alert
Object monitoring/theft
Suspicious person
Perimeter management
Family identification
Pet monitoring
Chameleon Benefits
No GDPR or privacy issues with the training data
Easy to procedurally vary clothing of actors and box size per run
Lighting and weather conditions can be varied. Delivery in the evening and in poor weather conditions is a common occurrence
Camera position can be easily varied, or multiple cameras added to thoroughly test the AI network e.g. a doorbell cam. can be added
Use Cases
Gesture recognition for home automation control
Person reidentification
Who's at home?
Emergency signaling
Event alert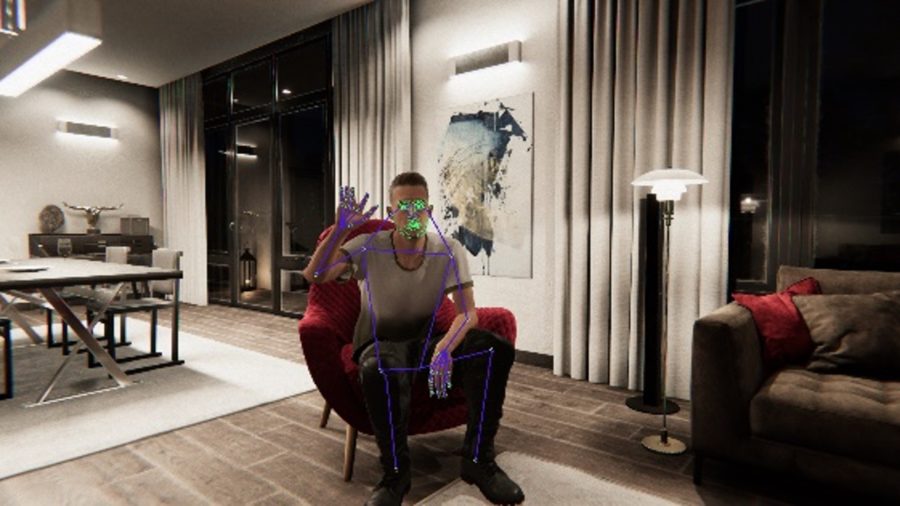 Chameleon Benefits
Mindtech's Configurable Actors have built in keypoints for skeleton, hand and face.
Detailed body semantic segmentation (head, arms, hands) also available
All annotation data generated is pixel accurate
The Configurable Actor technology allows multiple types of people to be created to ensure the AI network is not over fitting to a particular person type
Multiple lighting, time of day and camera angles can be used to enable good generalization of the AI network
All cameras are fully per frame synchronized, faster than real time also available
Enquire
If you would like to discuss how our Data Packs could work for your organisation, please get in touch.